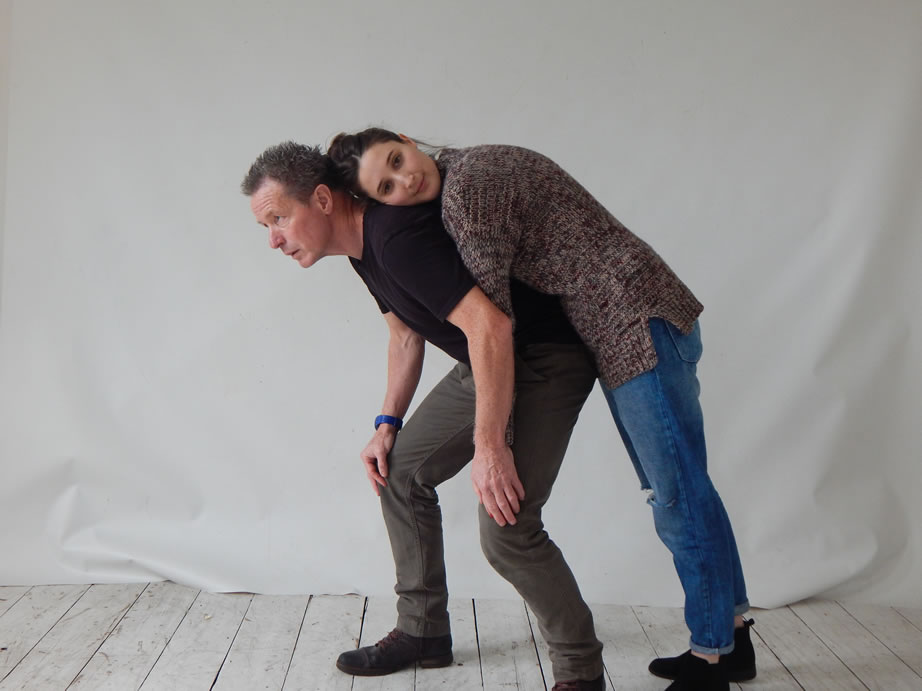 'Who Do You Carry?' is a new idea. It is a piece for one performer and one audience member only. It is intimate anti-covid theatre. It starts with a fictional story, moves to the personal, true stories of the performer, then calls for the audience member to tell their story – about who they carry.


Kevin is looking for a producer/venue to co–develop this piece.
Writing:

' The Girl, her Mum, and a Racoon with no Name' - a specially-commissioned lockdown video for YPT Toronto. (Avaliable on their Youtube channel.)
'Idlib'
- a lockdown film commissioned for Chester Bandstand. In rehearsal via Skype now. (release August 2020)
'The Table Tennis Years'
- a new play about boys and their dads for Storm in the North.
'The Syrian Baker'
- a play about refugees and bread and hope. Tour booked for Autumn 20 but postponed pending pandemic.
'Ruby' - for The Brewery Kendal - Postponed because of the pandemic. Tour to be rescheduled.
'The Man Who Left is Not the Man Who Returned' - for Farnham Maltings. A play written after dozens of interviews with military wives and their husbands who have been away. Huge thanks to the Aldershot Military Wives choir for their honesty and hospitality. The 2020 tour of this was terminated by the pandemic. Looking to retour, building on an invitation to the Edinburgh Fringe. https://www.britishtheatreguide.info/reviews/the-man-who-lef-ropetackle-arts-18878
'The Monster Under the Bed' continues to tour theatres throughout the USA.
'The Iranian Feast' – has just been published by Aurora Metro.
'Marion' - a new novel.
'The Fixing Girl' - A new commission for YPT, Toronto.
Kevin is just off again to Toronto and New York - woring with both YPT Toronto and also a new project in Manhattan with Barbara Wiechmann.

Directing:

'Ruby' for The Brewery, Kendal – Postponed, pending the pandemic.

'The Price of Land?' - by poet Geoff Cox.

'Crossing The Line' – ATT. Postponed, pending the pandemic.

'One Girl Has A Monkey' – ATT. Postponed, pending the pandemic.

'When a Dragon Roars' – Altered States and Theatre Ullaloom. Postponed, pending the pandemic.
Other Stuff:
Kevin is running writing projects with ATT Young Writers.



Ongoing dramaturgy with various writers.







Working on 'The Iranian Feast'