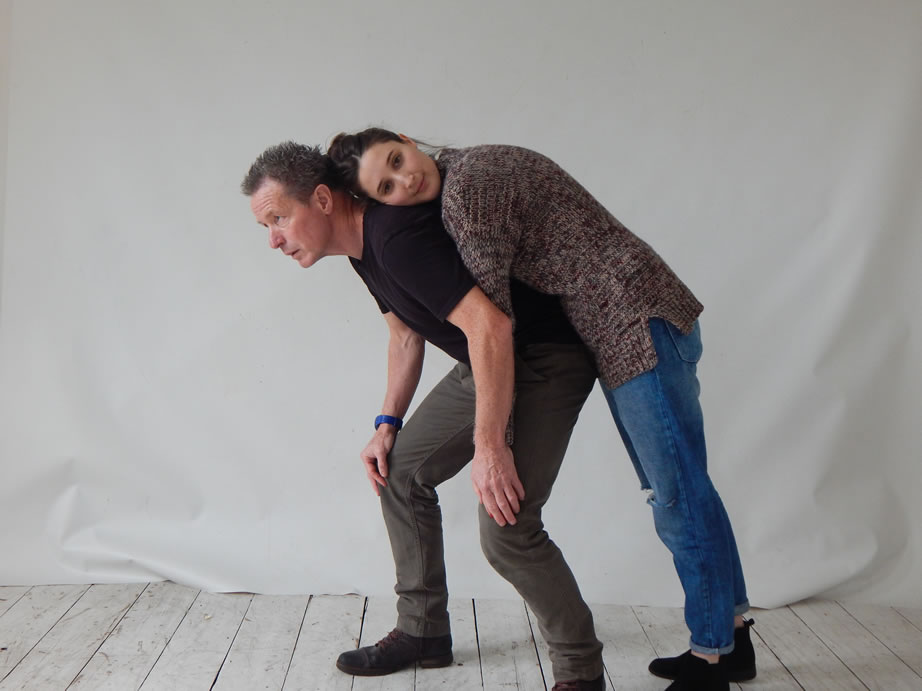 'Who Do You Carry?' is a new idea. It is a piece for one performer and one audience member only. It is intimate theatre. It starts with a fictional story, moves to the personal, true stories of the performer, then calls for the audience member to tell their story – about who they carry.


Kevin is looking for a producer/venue to co–develop this piece.
Writing:

'Beauty and the Beast' - for The Unity, Liverpool and ATT.
'Ruby' - for The Brewery Kendal - being planned for re-touring.
'The Man Who Left is Not the Man Who Returned' - for Farnham Maltings. A play written after dozens of interviews with military wives and their husbands who have been away. Huge thanks to the Aldershot Military Wives choir for their honesty and hospitality. To tour Autumn 2019.
'The Cupboard Under the Stairs' – For YPT Toronto. A boy tries to escape the throwing of plates and the noise of his parents. He goes, again, into the cupboard under the stairs - for peace, for safety. This time, one of the coats moves... 'Hello Timmy, says the girl's voice…' This is a story that is sung; a contempory mash up of free verse, prose and delicious music. Produced Spring 2019.
'The Monster Under the Bed' continues to tour theatres throughout the USA.
'The Iranian Feast' – has just been published by Aurora Metro.
'Brilliance' - touring the UK now.
'Marion' - writing a new prose story for teens and grown-ups.
'The Fixing Girl' - developing a new idea for YPT, Toronto.
Kevin is just off again to Toronto and New York - woring with both YPT Toronto on two plays and also a new project in Manhattan with Barbara Wiechmann.

Directing:

'Ruby' for The Brewery, Kendal – out this Spring.
He is developing a new version and will direct 'With Lightning Under their Skirts' for Storm in the North Theatre Co.

He is re-directing 'The Boy Who Cried Wolf' for Dominic Berry. (And also making a brand-new adult poetry set which will go to Edinburgh in 2019 with Dominic).


Other Stuff:
Kevin is running writing projects with ATT Young Writers: supporting writers in a cross-world collaboration with Australian and Canadian writers called 'Three-Up; and creating a new play that will tour into schools in spring 2018.



Continuing to fight off ageing with great success on the good days, less success on the others.




Working on 'The Iranian Feast'