"The play is somewhere between me and the world; my job is to find it."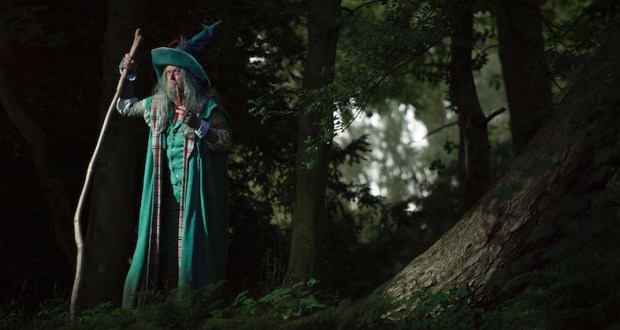 'The Hobbit'. Dukes, Lancaster 2016 (4 stars in The Guardian and The Observer)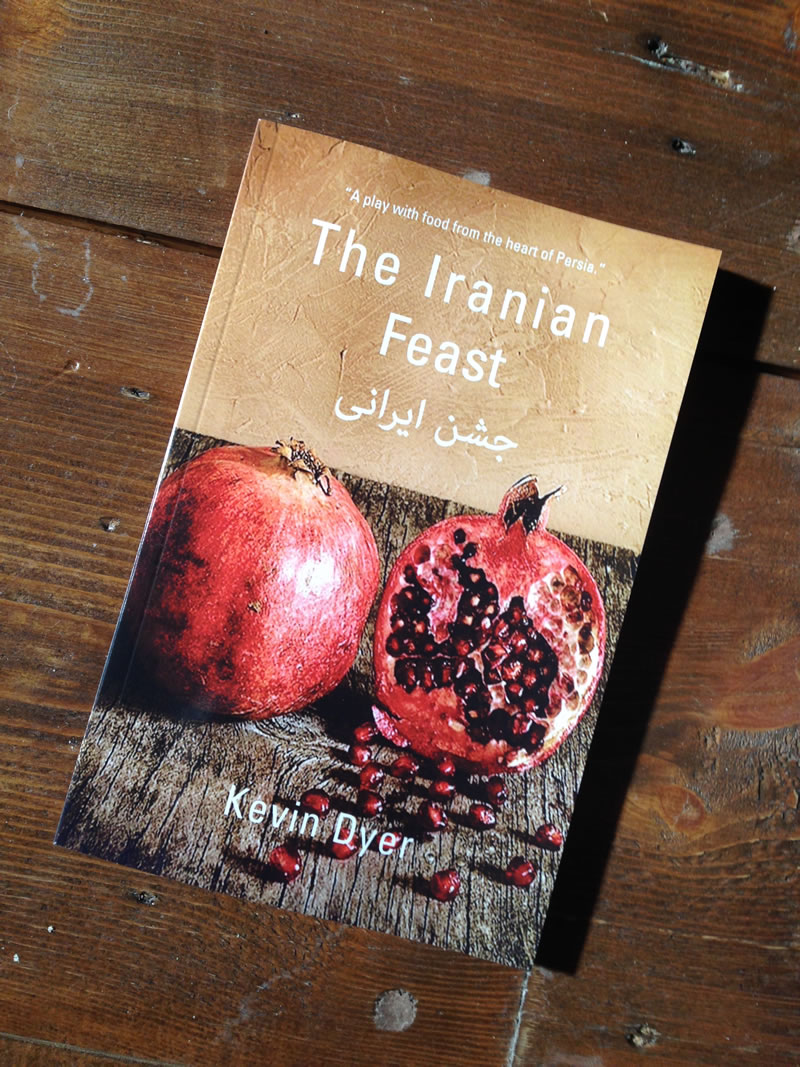 The myth that theatre made for village halls and rural touring can't be challenging either in form or content is blown away by this enjoyable, thoughtful and self-aware show that is delivered with a big dose of raggedy charm. Set in Tehran, a place where dissidence can easily lead to prison, Kevin Dyer's three-hander demonstrates with a light touch how easily people become refugees, and how everyone needs somebody to catch them when they fall. It's a show with a big heart; a show about community, designed to play in communities.
It takes place at a party hastily arranged by Abbas. His wife, Maryam, and student daughter Eli, clearly love him, but also often find him a bit embarrassing. We can see and smell soup bubbling away on the cooker. Tea is handed around. Some audience members may be called upon to help with the preparations – but that's just what friends do, isn't it? They help each other in their hour of need. In the past, Abbas and his family have been in need, and now they want to thank everyone. But why now and at this impromptu party? And why is Abbas so jumpy about the blue car parked outside?
As the soup is ladled out and we eat together, it becomes apparent that all is not quite as it seems. Dyer's script offers some surprises and subtleties, throws up some tricky moral questions and explores how the repressions of the state are mirrored by repressions within the family. Survival always comes at a price.
This kind of theatre, played out in the midst of the audience and requiring constant interaction, is not easy to deliver, but Hannah Paybarah, Natalia Campbell and Mick Strobel do so with skill and warmth.
Lyn Gardner, The Guardian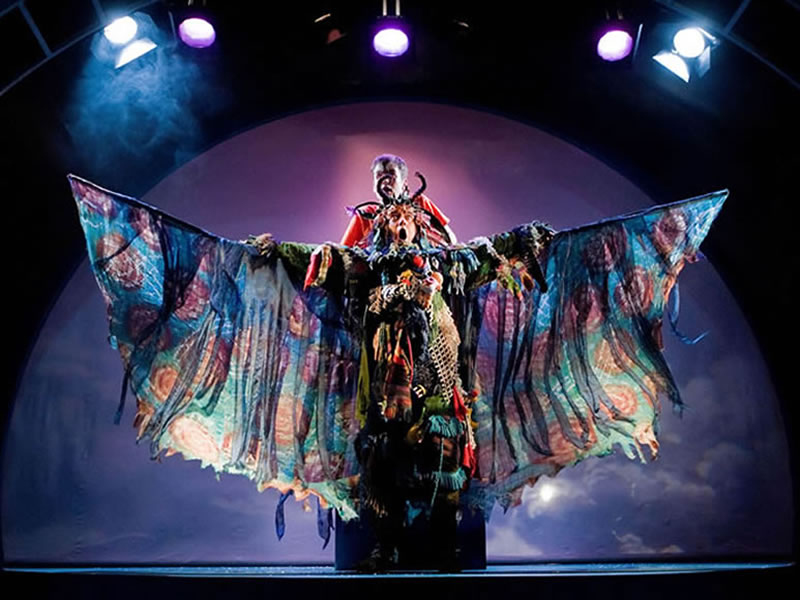 'The Monster Under the Bed'. Polka Theatre.

"Drawing with delicacy and wit upon the childhood fantasy of the monster under the bed, writer Kevin Dyer proves why that endangered species, the original play for children, is worth saving. This is a terrifically entertaining story about fathers and sons and the monster inside all of us. What's more, it is positively postmodern in its literary references, with shades of The Borrowers, and a Father Underbed Monster who bears more than a passing resemblance to Roald Dahl's BFG. There's plenty of fun as the Little Underbed Monster takes Ben's place at school for the day, causing havoc in the classroom; and a lovely moment that is like a shadow-puppet version of King Kong … It's a joyful examination of the benefits and snares of believing the ridiculous."
The Guardian. (Lyn Gardner)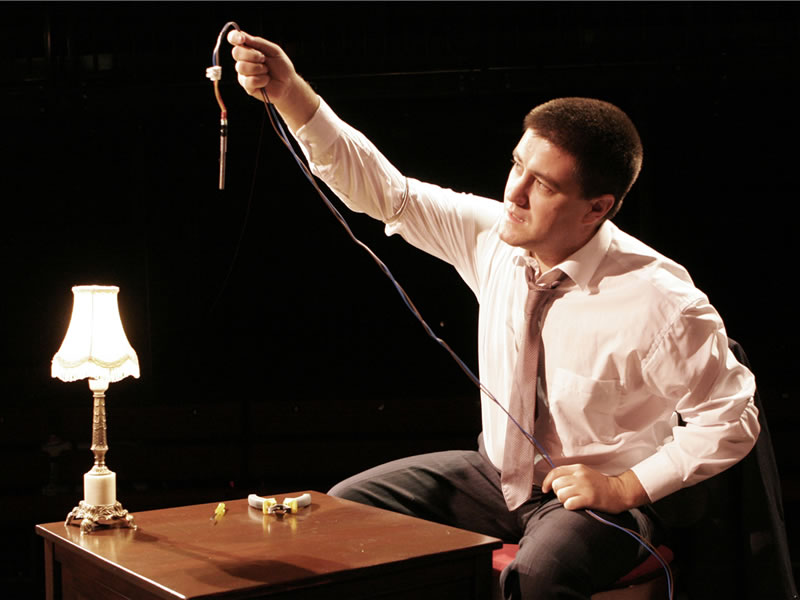 'The Bomb'
(1)

"By using a fractured time-scheme, Dyer hardwires the tension so that it builds to a double-climax... Everything takes place on a violently angled, debris-strewn stage: it's as if, after all these years, the dust still hasn't settled…"
Dominic Cavendish, The Telegraph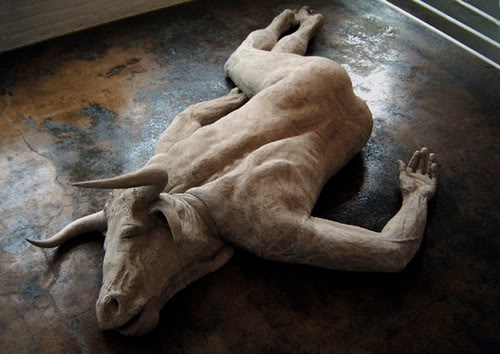 'The Minotaur'
'The Minotaur' was comissioned by Polka, London and Young People's theatre, Toronto. It was shortlisted for the Dora's and the Offie's
______________________________________________________________________________
Kevin has written over 50 commissioned plays.
Many have been shortlisted for or won prizes.
Three of his plays are published by Aurora Metro.
'The Monster Under the Bed' was selected by The Kennedy Center, Washington, as one of their best 25 plays over the last 25 years and is published in the book of that name.
In 'The Best 50 plays for Young People' Kevin has three plays: 'The Monster Under the Bed', 'Hidden' and 'The Bomb'.
Other plays include:
'Lady Chatterley's Lover' An adaptation of Lawrence's novel.
'Brilliantly imaginative' The Scotsman.
'Unquestionable integrity of purpose' The Guardian
'Beautiful, sensitive, imaginative' Time Out


'Baghdad Zoo' for the York Theatre Royal, Dundee Rep, Polka and Plymouth Theatre Royal Playhouse project.

'The Bridge' for Dundee Rep.

'Thank God for Cod!' About the myth of man trying to catch the biggest fish in the sea. Includes deep-fat frying and feeding the audience. For New Perspectives.

'The Rime of the Ancient Mariner' A re-imagining of Coleridge's poem. Short listed for the Brian Way Award. For Sixth Sense.
'Giving it Back' for BBC Radio Four.

'Driving Home For Christmas' for BBC Radio Wales.

'Gogo' and 'Tselane's Song' for Vulavulani Theatre Co (Soweto) and ATT.

'Till Death Do Us Part' Using the poetry and the performance of Neil Rollinson as part of the Arts Council England Live Literature Showcase.

'Angel', 'Night Train' (co-written), 'Generations', 'A Million Shades of Pink' (co-written), '12 Miles from Nowhere' (co-written) and more – for ATT.
Five large-scale outdoor plays for the Dukes Lancaster ('Beauty and the Beast', 'Jason and the Argonauts', 'Merlin and the Adventures of King Arthur', 'Robin Hood' and 'The Hobbit')
Four Christmas plays for the Unity Liverpool and ATT ('Rumplestiltskin', 'Princess and the Pea' and 'Little Red and the Big Bad Wolf')
His plays are distributed in North America by Plays for Young Audiences.
Kevin Dyer is the Associate Writer at Action Transport Theatre.

He works as a dramaturg and leads inspirational sessions for writers and people who want to write.
'The Monster Under the Bed' was also shortlisted for the Brian Way Award and the John Whiting Award.
'A Field of Blackbirds' for Cwmni'r Fran Wen – about a family fleeing from Kosovo – is published by Argraff in 'Playing Out'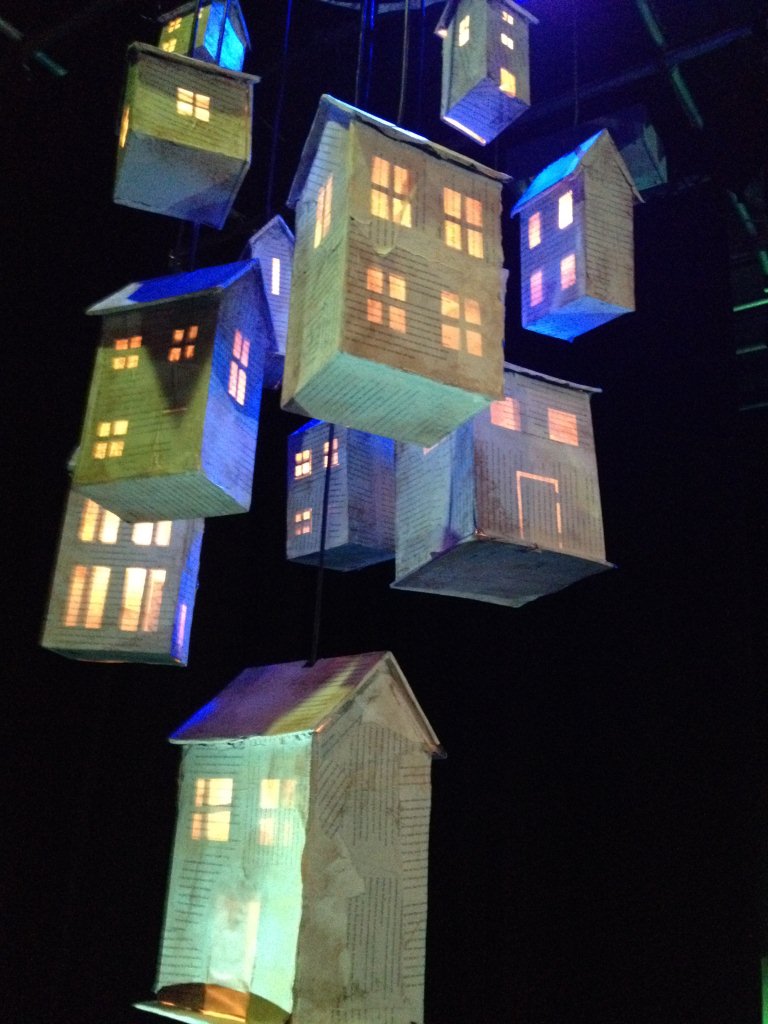 'The Pied Piper'. Unity Theatre.
'... it's simply a great tale, told with flair and imagination...A delight from start to finish.' Liverpool Echo
****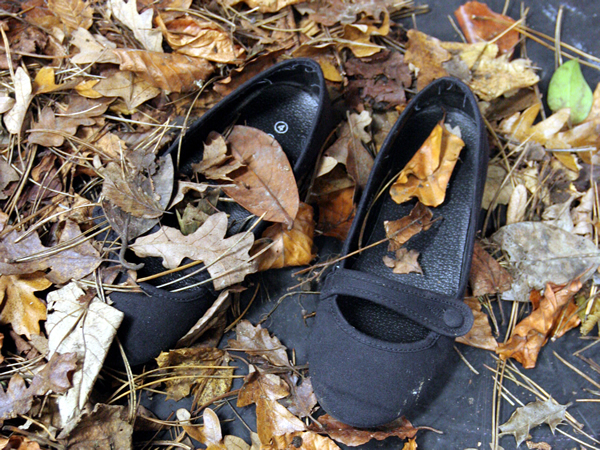 'Angel'
(2)
"A play is like a table; it has to have four legs and a flat top and it must not wobble. It has to be sturdy, so that if you put a full pint of beer on it you don't spill a drop. Or if you put an idea on it, or a metaphor, or a character stuffed with colour and hope they don't roll off before we can share precious time with them."